Preparation time

10 mins

Cooking time

20 mins

Difficulty

Serves

3 people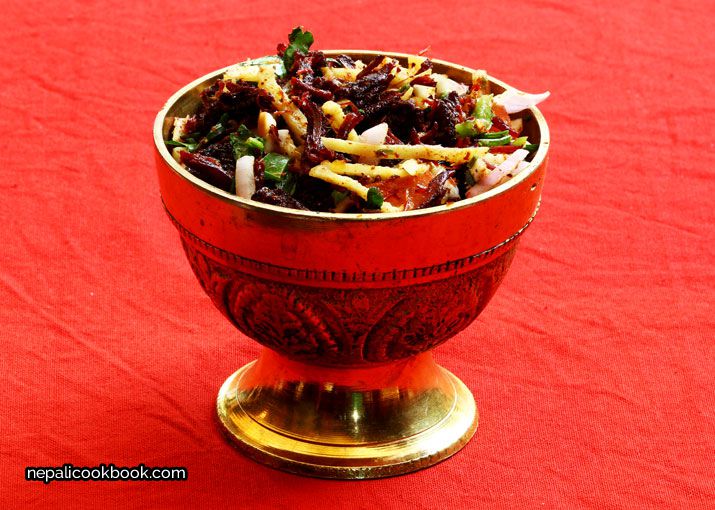 Heat oil in a pan.
Shred the dry buff meat to small pieces and fry the meat in the pan for 5-7 minutes.
Chop the onion and tomato to small cubes. Mince the green chilly.
Mix the chopped onion, tomatoes and chili paste with vinegar.
Add salt, cumin powder, red chili powder and chopped coriander and mix it well.
Add the fried buff meat few minutes before serving.
The dish is ready.