Preparation time

10 mins

Cooking time

20 mins

Difficulty

Serves

5 people
1/2 Kg

1/2 Cup

1/2 Tea S

1/2 Tea S

1/2 Tea S

1/2 Tea S

2 Table S

2 Table S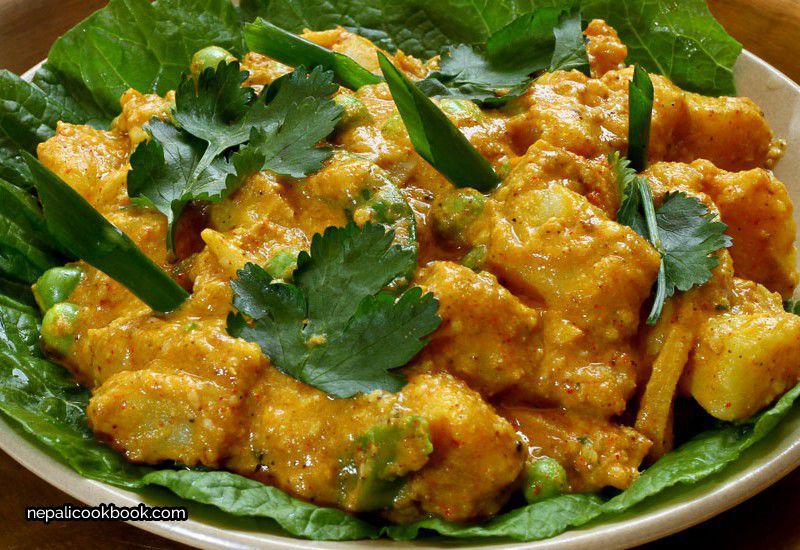 Boil the potatoes and peel them out cutting each into eight pieces.
Roast sesame seeds lightly in a pan without using any grease till they pop up.
Grind roasted sesame seeds in blender.
Mix potatoes with grinded sesame seeds powder, salt and chili powder.
Squeeze juice out of lemons and pour it into the mixture potatoes or add chook.
Heat mustard oil in small pan and fry fenugreek seeds till they become black.
Add turmeric to fry.
Put the fried ingredients in potato mixture and add a small amount of water.