Preparation time

5 mins

Cooking time

20 mins

Difficulty

Serves

3 people
1 Medium

1 Cup

2 Tea S

1/7 Tea S

4 Table S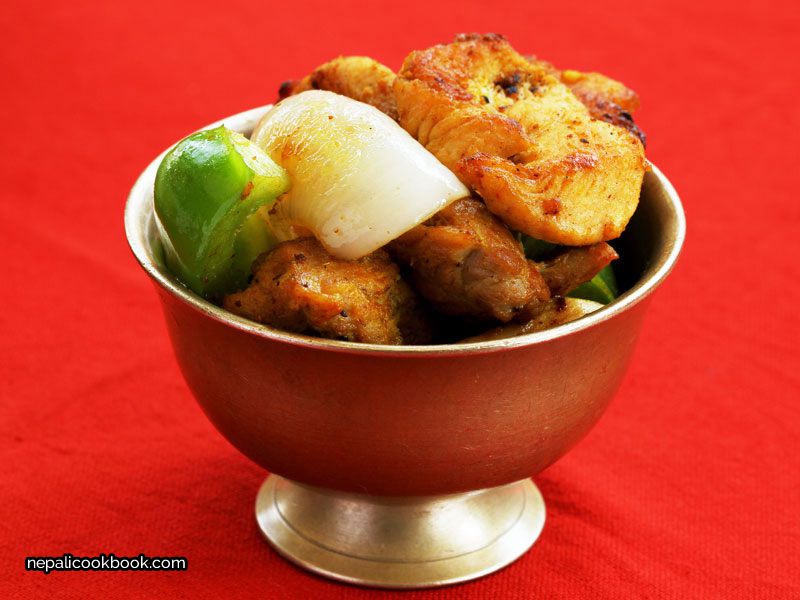 Cut the chicken into medium pieces.
Coat chicken with gram flour paste and mixed it with salt and pepper.
Heat the mustard oil in a frying pan till it smokes.
Put the chicken pieces in the frying pan.
Fry the chicken until the one side becomes golden brown and turn it over for another side.
Reduce the heat and cover after all parts get golden brown.
Fry them slowly.
Make them tender but rigid by increasing the heat a bit.
Take out the pieces and take out the excess oil by means of absorption with a napkin.
Serve it hot.