Preparation time

10 mins

Cooking time

20 mins

Difficulty

Serves

5 people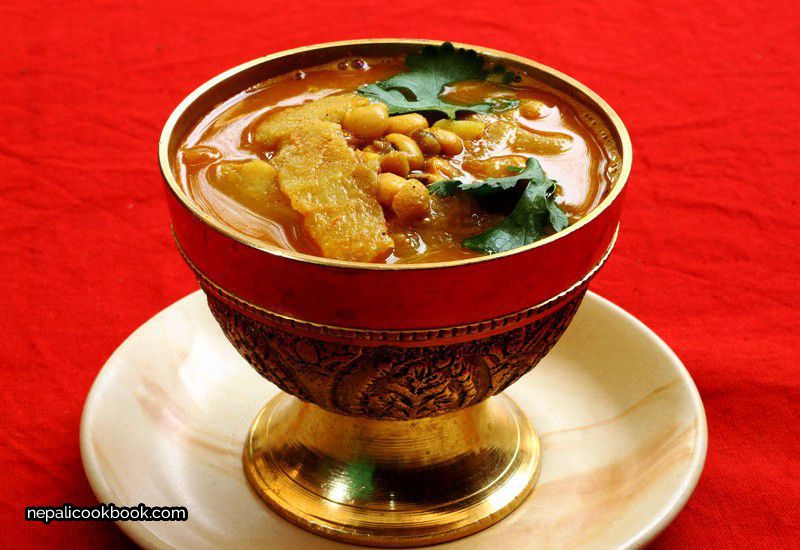 Cut the fermented shoots into small pieces and slice off the potatoes into round pieces. (if the bamboo shoots are not fermented then allow it to ferment for several days.)
Grind the cumin and turmeric and make a paste.
Fry shoots in the oil till brown.
Take the shoots out and keep aside.
Add oil in frying pan and fry the sliced onions in it till it becomes golden brown.
Then add the paste of cumin and turmeric till it leaves oil.
Add potatoes.
Add salt and other spices.
Cook for few minutes till the whole thing becomes tender.
Add water as desired to make your curry.
When water starts boiling add fried bamboo shoots (taamaa).
Cover it for few minutes.
Serve hot.